Discrimination is wrong – period – and local dealerships are fully committed to providing fair credit to their customers. To help promote fair credit in auto lending, thousands of local dealerships have adopted an optional Fair Credit Compliance program that would ensure that dealership discounts are only made for legitimate business reasons, such as when a customer has a competing credit offer or a monthly budget constraint.
This program helps ensure fair credit while at the same time preserving the dealership financing discounts that so many consumers enjoy. In fact, the Fair Credit Compliance Policy & Program – developed by NADA, the National Association of Minority Automobile Dealers (NAMAD), and the American International Automobile Dealers Association (AIADA) – is modeled off of a U.S. Department of Justice approach to ensure access to fair credit in auto financing. NAMAD has urged local dealerships to take up the program, and has urged the CFPB and U.S. Department of Justice to endorse it as official policy.
In the end, dealer-assisted financing benefits consumers by providing access to competitive auto loans and saving them money on vehicle purchases. Preserving that competitive, discounting system is 100-percent compatible with the nation's fair credit laws. Working together, we can address fair credit risks while preserving a competitive auto financing system that benefits consumers every day.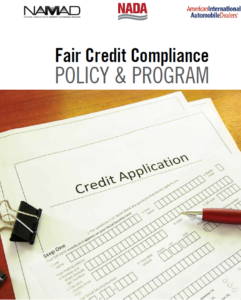 The Equal Credit Opportunity Act ("ECOA") and its implementing regulation, Regulation B, prohibit discriminating against credit applicants on the basis of their race, color, religion, national origin, sex, marital status, age and other factors…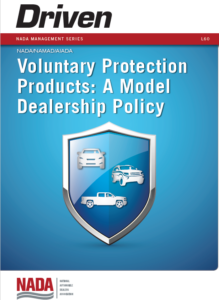 It is essential that dealerships strive to develop an approach toward VPPs that ensures are offered, sold, and administered in an ethical, lawful, transparent, professional, and consumer-friendly manner…